November 15 - 17, 2017, Yonsei University, Seoul, Korea

ACML 2017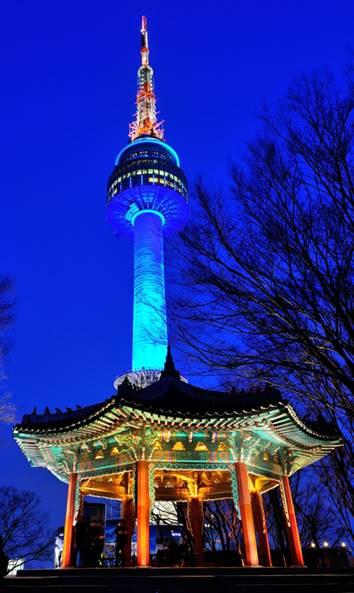 Welcome to the 9th Asian Conference on Machine Learning (ACML 2017). The conference will take place on November 15 - 17, 2017 at Baekyang Hall of Yonsei University campus, Seoul, Korea. We invite professionals and researchers to discuss research results and ideas in machine learning. We seek original and novel research papers resulting from theory and experiment of machine learning. The conference also solicits proposals focusing on disruptive ideas and paradigms within the scope. We encourage submissions from all parts of the world, not only confined to the Asia-Pacific region.
As machine plays critical role in various fields of industry, machine learning researchers needed to gather and share new ideas and achievements at a forum. ACML has begun to take place annually over the Asian regions since 2009. This is the 9th Conference to be held in Seoul, Korea after Hamilton, New Zealand (2016), Hong Kong, China (2015), Nha Trang, Vietnam (2014), Canberra, Australia (2013), Singapore (2012), Taoyuan, Taiwan (2011), Tokyo, Japan (2010), and Nanjing, China (2009). The conference has contributed to understanding the machine leaning, bringing inspiration to scientists, and applying the technologies to industries. This conference will consist of informative and integrated programs as traditions of the previous ones.
Yonsei University, one of most prestigious universities, is about 130 years old historical campus in Korea. The University street called "Sinchon" is connected to Ewha Womans University and Hongik University as one of youth hotspots. You can walk along 'Sinchon's Pedestrian Friendly Street' which is full of cafes, fashion items, and beauty goods. The district is located at the heart of Seoul with easy access to cultural and attractive sites. Seoul is ranked by Asian tourists as their favorite world city three years in a row. Come experience the history and excitement of modern Seoul.
Announcement
Conference has finished. A big thanks to all conference attendees!

Best Paper / Best Student Paper Awards:

Best Paper: Instance Specific Discriminative Modal Pursuit: A Serialized Approach

Yang Yang, De-Chuan Zhan, Ying Fan, Yuan Jiang

Best Paper Runner-up: Whitening-Free Least-Squares Non-Gaussian Component Analysis

Hiroaki Shiino, Hiroaki Sasaki, Gang Niu, Masashi Sugiyama

Best Student Paper: Pyramid Person Matching Network for Person Re-identification

Chaojie Mao, Yingming Li, Zhongfei Zhang, yaqing Zhang, Xi Li,

Best Student Paper Runner-up: Rate Optimal Estimation for High Dimensional Spatial Covariance Matrices

Yi Li, Aidong Adam Ding, Jennifer Dy

The venue is Baekyang-Nuri (The Commons), Building #130. Here is the information how to get to the venue.

Program book is available here.

Conference SOLD OUT, Banquet SOLD OUT. We have closed the on-line registration, but a small number of on-site registrations are available on a first come/first served basis. Banquet ticket cannot be provided due to the restaurant capacity.

Cold weather. On Nov. 15, the temperature will drop by over 5 celcius degrees in Seoul. During Nov. 15-17, the temperature will be -5 ~ 9 degrees celsius (23 ~ 48 fahrenheit).

Parking is 5,000 won/day (about 5 USD/day). Tickets are sold at the registration desk.

Reception / Banquet Performance. We invited two street-dance teams, Harie and Just Jerk, for the performance at the reception and banquet, respectively.

Conference program is ready. Authors can check presentation schedule here.

Student Travel Grant Awards funded from Steering Committee

Vinod Kumar Chauhan, Panjab University Chandigarh, India (paper ID#14)
Yi Li, Northeastern University, U.S.A (paper ID#68)
Chih-Yang Hsia, National Taiwan University, Taiwan (paper ID#7)
Yuangang Pan, University of Technology Sydney, Australia (paper ID#MACH-D-17-00114)
Chaojie Mao, Zhejiang University, China (paper ID#154)
Keynote & Invited Speakers
The confirmed speakers are here in details:
Important Dates
| | |
| --- | --- |
| Journal Track Early Submission Deadline | March 31, 2017 |
| Journal Track Final Submission Deadline | April 28, 2017 |
| Workshop and Tutorial Proposals Deadline | May 10, 2017 |
| Early Submission Deadline | May 10, 2017 |
| Early Notification Date | June 20, 2017 |
| Final Submission Deadline | August 5, 2017 |
| Final Notification Date | September 15, 2017 |
| Final Manuscript Deadline | October 2, 2017 |
Deadlines are 23:59 Pacific Standard Time (PST)